Elephant Bedroom Camp Introduces Two New Executive Suites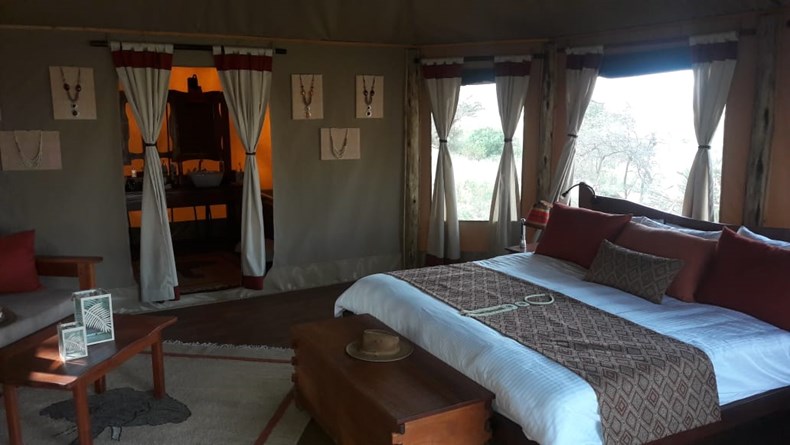 With a view to enhancing the already highly respected quality of Elephant Bedroom Luxury Tented Camp, we have recently completed the commissioning of two new spacious, luxury suites, bringing the total number of guest tents to fourteen.
In addition, the new suites, named Lapa and Lakira (meaning Moon and Star in the Maa language), have a bathtub, an external shower and a larger deck area which has a double sunbed and a larger plunge pool.
The new suites are fitted out with safes and two-way radios to ease communication with the camp staff.
These suites have already been added to our inventory and are currently being occupied. We will share further images of the new suites as soon as we have the appropriate quality shots.