El Karama Lodge, Laikipia Welcomes Esteemed Conservationist And Evironmental Activist George Monbiot, 22nd December 2018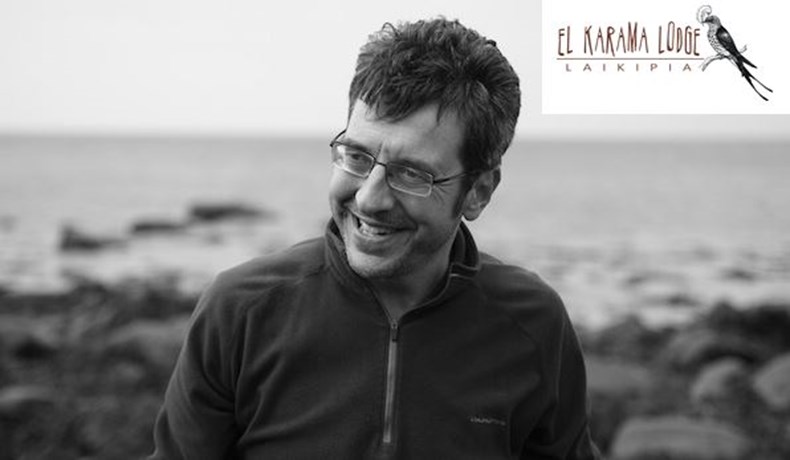 El Karama Eco Lodge is looking forward to hosting an evening with the conservationist and environmental activist George Monbiot on 22nd December to kick start the Christmas period at the lodge.
As part of their innovative and inspiring lecture series and in line with their passion to educate and inspire people to a more sustainable way of living, El Karama are inviting guests at the Lodge to attend the private lecture as George will be visiting with his family over the Christmas period.
The El Karama events calendar varies throughout the year and the inspiration for these has always come from the combination of Kenyan gatherings with El Karama's owner, Sophie's childhood in a remote mountain community in South East France where each village traditionally puts on seasonal 'fete'. Always based around the land, seasons or harvest, these fetes gather remote-dwelling folk together for music, dance, poetry, song, art, food and of course wine and camaraderie under the stars. The combination of being in the open air, in nature and collectively experiencing artistic expression in all its forms is something El Karama wants to transplant and continue to bring to the Lodge.
An experienced and fiery speaker, this is set to be an interesting lecture. George is known for his strong views on re-wilding, consumption, environmental and political activism amongst other touchy topics! Previous notable speaker evenings have included the acclaimed explorer Colonel John Blashford- Snell, TV adventurer and motorcyclist Charley Boorman and entomology and botany experts Dr Dino Martins and Anne Powys.
Sophie Grant, Owner of El Karama Lodge, herself a passionate conservationist commented; "We are honoured that George Monbiot is able to join us to share with us his impassioned and occasionally divisive opinions about the future of conservation. It is sure to be a thought provoking and inspiring evening for our guests. At El Karama we are keen to add another level of education and interest to our guests and we are excited that our lecture programme continues to grow."
Agents are invited to contact [email protected] or UK representation [email protected] for further information on availability and rates for this and future specialist courses / events at El Karama Lodge.