Deals 2 Discover: Travel trade invited to add promotions to travel deals website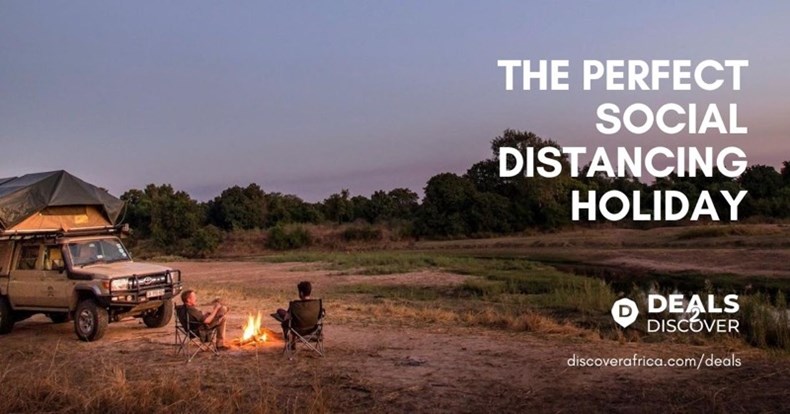 Online travel company Discover Africa aims to get South African's exploring again by launching "Deals 2 Discover" - a travel deal website showcasing the coutry's best destinations, properties and experiences at discounted prices - and is inviting the travel trade to load promotions to the platform.
Deals 2 Discover was created to help kickstart South Africa's ailing tourism industry, in the wake of a report from Statistics South Africa - which saw the tourist accommodation industry decrease by 98% in May 2020.
A variety of travel experiences, with flexible dates
The site South Africa's nine provinces presently, with plans to offer deals in Botswana, Namibia, Tanzania and Kenya in the coming weeks.
Travellers have a variety of experiences to choose from - beach or safari travel deals, to family packages, child-free holidays for parents looking for a quick getaway and more.
Booking a travel deal is easy and flexible. Once the voucher is purchased, travellers can request and change their travel dates within the validity period, subject to each deal's terms and conditions.
Validity periods are clear on all deals. Some have block-out dates. Users can subscribe to receive daily deal notification via email.
Using digital marketing campaigns to drive travel awareness
Andre Van Kets, co-founder of Discover Africa says the website will be supported by digital marketing campaigns to help generate demand and start filling beds.
"We will run a combination of social media, email and search campaigns to drive visitors to the website."
"We intentionally launched the platform on our high-ranking website DiscoverAfrica.com to gain instant traction in the search engines. The offering will be expand as government regulations and travel restrictions are eased across the continent."
Caption: Andre Van Kets, co-founder of Discover Africa explains why the new travel deals platform was launched
How to load your specials on Deals 2 Discover?
Visit https://www.discoverafrica.com/deals/ and submit via the "Submit a Special" link at the top of each page. Specials can also be emailed to [email protected].