Classic Portfolio - Marataba Conservation Camps Now Open!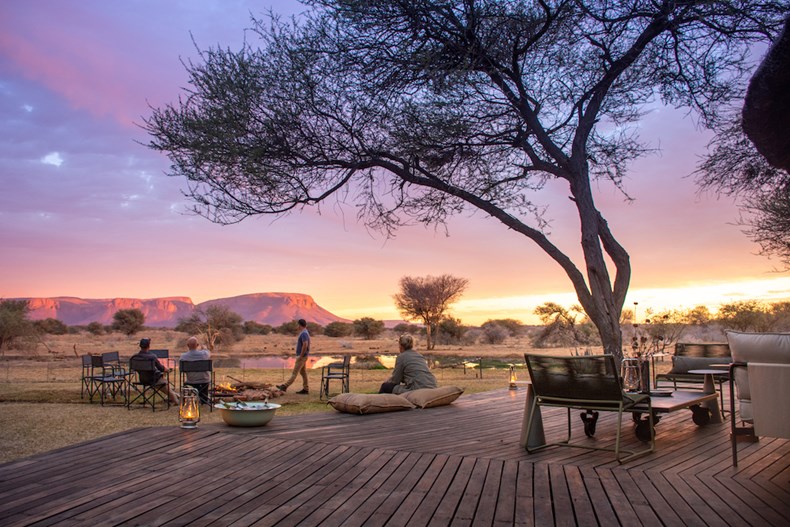 We are delighted to announce the opening of Marataba Conservation Camps, a new, conservation-focused safari experience giving guests the chance to be part of hands-on wildlife management and ecological conservation, and to travel with a purpose. In a post COVID-19 world, the way people travel will be changed forever and this reimagining of the traditional bush experience offers guests the opportunity to be part of the future of conservation.
Marataba's story begins with Nelson Mandela, South Africa's iconic president. At the dawn of the country's democracy in 1994, it was clear that Mandela's government needed to secure the protection of South Africa's wild places. Marataba became a reality when 21,000 hectares of land was privately acquired and incorporated as a contractually managed section of the Marakele National Park. This innovative, Public Private Partnership (PPP) model of conservation allows the resources and expertise of both the public and private sectors to be pooled for efficient and sustainable management of the land. In the 25 years since Marataba's inception, the model has been replicated across the continent.
Travel with a purpose
Founders Camp and Explorers Camp are both located in Marataba Contractual National Park, a privately managed section of the Marakele National Park. To encourage a full tailor-made stay, Founders can be booked on an exclusive-use basis and Explorers on a semi-exclusive basis. Every booking is allocated a private conservation guide and vehicle, allowing for maximum flexibility, and experiences can be chosen on a 'mix and match' basis. This gives guests the rare freedom to delve into what they are passionate about and experience a holistic journey through the area. 
Active participation
  
Towering mountains, millions of years old, define the landscape, creating deep gorges and waterways, which contrast with wide open plains. Guests at Marataba Conservation Camps are encouraged to combine safari activities with conservation experiences, and there are chances to explore the incredible landscape on both day and night game drives and boat trips. Wild walks with a conservation guide are also available, and guests will navigate the epic mountains and dramatic gorges on foot, ending with a swim under a waterfall and a picnic lunch.
Conservation safari
The main focus at Marataba Conservation Camps is, however, to get involved in the conservation activities that occur daily. Wildlife monitoring and management is a core function of Marataba's conservation team and ensure an in-depth look and feel of what modern-day conservation is all about, from population control to ecological functions. Guests may also participate in telemetry tracking walks with cheetah, compilation of individual identikits for elephants and elephant impact assessments, the set up and monitoring of camera traps, transect walks for vegetation mapping and planting, and snare patrols. For those with a special interest in rhino, notching is an ongoing and important wildlife management intervention, and guests can join for a conservation contribution per group.
You can make a difference
Every guest pays a conservation contribution per night, which goes directly back to funding the conservation work experienced during their stay.
Please visit the website for a full gallery of images of the camps and more information on the experiences available. Our latest video showcases the rhino notching and darting experience and is available to watch on YouTube.