Children in the Wilderness Zimbabwe launches All-Girls YES Camp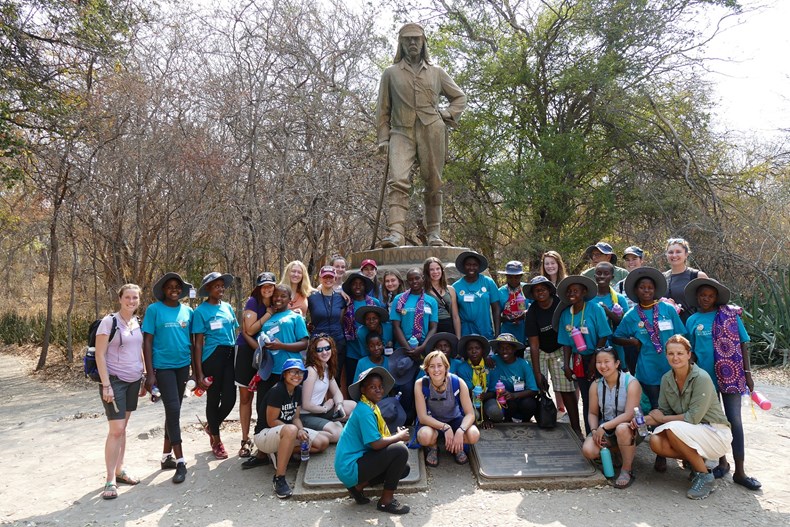 Wilderness Safaris' non-profit environmental and life-skills programme, Children in the Wilderness (CITW), launched its inaugural all-girls YES (Youth Environmental Stewardship) Enterprise Camp at Victoria Falls Rest Camp in Zimbabwe recently. Funded by the International Centre of Excellence for Community Schools, the camp brought together 17 Form 3 pupils from Kapane, Ngamo, and Sipepa secondary schools. 
"We are proud to have launched a camp aimed at uplifting young women. It is important that young women believe in themselves and understand that they too have an important role to play in the conservation of the country's untouched wilderness areas, which continue to positively impact local economies", says Sue Goatley, CITW Zambezi Programme Coordinator.
While the primary focus of the camp was on environmental education, life skills, business and enterprise in communities, great emphasis was placed on women. By talking about their personal life journeys, Barbara Murasiranwa and Prudence Chinyemba motivated the learners and showed them that with passion and determination anything is possible. Barbara is a successful businesswoman based in Victoria Falls, and Prudence works as a Wilderness Air flight dispatcher while she fits in some flying time in her quest to attain her commercial pilot's license.
"On the last day of the camp, our girls teamed up with 12 students from The Traveling School, an organisation based in the United States that aims to empower teenage girls by providing them with an overseas high school semester of experiential learning. It was such a pleasure watching the girls take advantage of the opportunity and make the best of the time they had together, as both groups had much to teach and learn from each other", notes Sue.