Celebrat World Rhino Day with andBeyond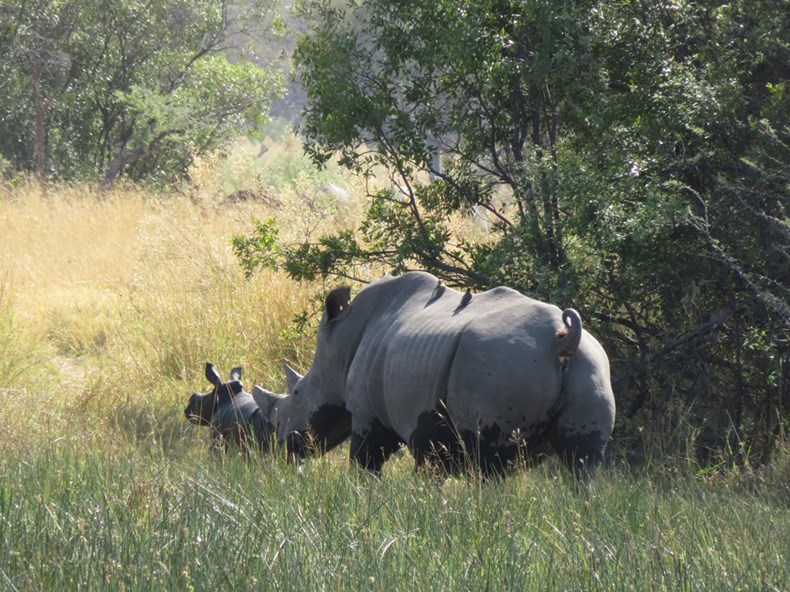 To coincide with World Rhino Day, 22nd September, this year join andBeyond for a unique live event, hosted by Andrew Parker, in which a group of dedicated rhino conservationists discuss their learnings and strategies to protect, conserve and raise crucial awareness on the protection of this iconic species. Participants will have the opportunity to put their questions to the panel as they unpack this critical topic.
When: Tuesday 22 September 2020
Time: 15:00 GMT
Estimated duration: 1hr
Following on from David Attenborough's recent 'Extinction: The Facts' documentary and with just two white rhinos left in the world, it is more important than ever that people engage in the issue so we can ensure the survival of these majestic creatures.
Meet the conservationists:
Host - Andrew Parker - ConServe Global, Founder and Director
• Lee-Anne Davis - Our Horn is not Medicine
• Dr Dave Cooper - Wildlife Veterinarian
• Dereck & Beverly Joubert - Great Plains Conservation
• Dr Jacques Flamand – WWF: Black Rhino Range Expansion Project
• Simon Naylor – Reserve Manager at andBeyond Phinda Private Game Reserve
• Bheki Ntuli - Africa Foundation
• Elise Serfontein - Stop Rhino Poaching                                                                                   
To join, visit their Facebook page HERE.
"If you want to go fast, go alone. If you want to go far, go together" – African Proverb
It takes a village to save a rhino and what can't be done by a single organisation, becomes possible when working together.