Beyond Safari: Style-Testing Safari Luggage & Bags in Paris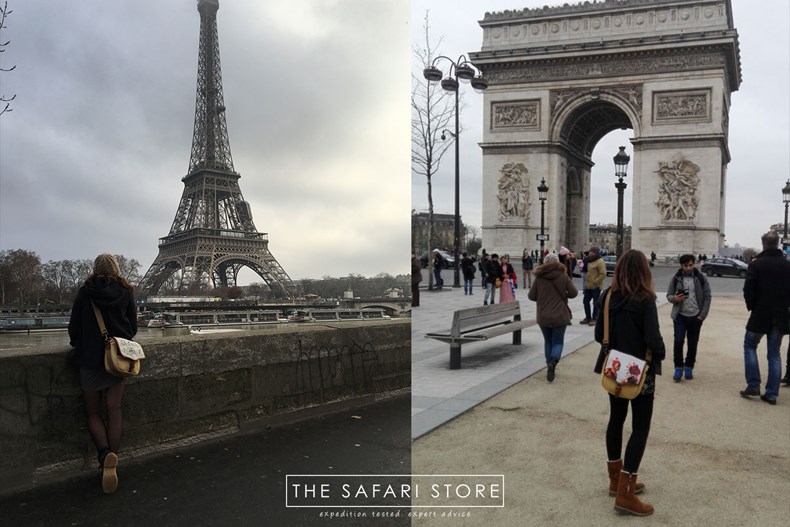 The Safari Store prides itself on expedition testing luggage and bags to test their performance in Africa – refining designs as we go. In taking a selection of bags to Paris, we undertook an exercise of a different sort: style-testing canvas and leather and full-leather bags in one of the fashion capitals of the world.
Designed to be the best bags for Africa, The Safari Store's luggage and bags are made to take everywhere. Safari style has long been held as one of fashion's great staples. Our range of safari clothing and luggage perfectly marries practicality with a great cut and styling to meet the needs of African travel, but would it work beyond safari?
From the foot of the Eiffel Tower to the sprawling views of Montmartre, our selection of bags made for seamless, stylish travel. Right at home amongst the great names and tourist spots of this classic city, timeless travel bags are part of the luxury of diverse experiences.
Flip through our Paris Lookbook for safari style inspiration in a city setting.
Chat with us about taking luggage, clothing, and accessories beyond safari. By its very nature, safari apparel is perfectly suited to adventure travel and the outdoors. If you are a tour operator looking to advise clients on what to pack for outdoor adventures, we are here to help. E-mail us on [email protected] for more information.