All day party at Painted Wolf Wines in Paarl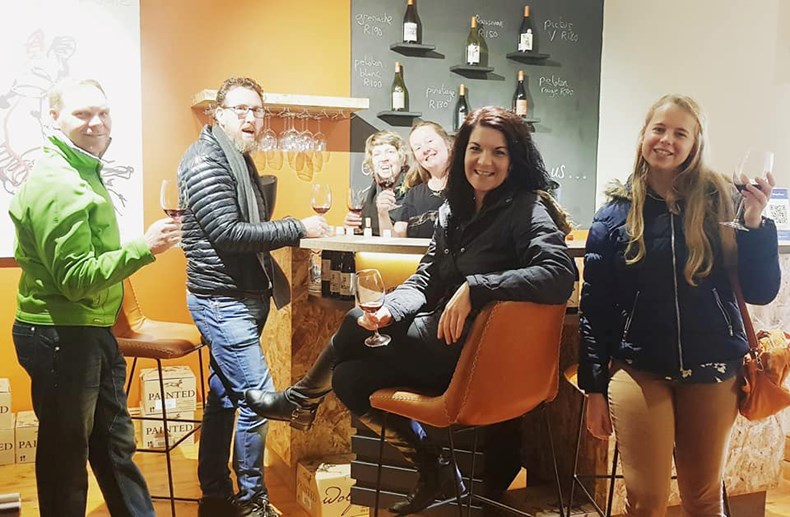 If you come to Paarl on Wednesday October 31 between 9 am and 4 pm, you will find Jeremy, Emma and the rest of the 'pack' ready with a warm den welcome to the Painted Wolf Wines tasting room. This open day celebration is in honour of 11 years of winemaking and the opening of these premises. It is located on the 'golden mile' at 125 Main Road, Paarl, in a historic house which is also home to Sit Café.
As part of the celebration, you will be offered a complimentary tasting of Painted Wolf Wines. You can enter a lucky draw to win wine and a variety of other prizes. Enjoy a display of art from some of the artists featured on Painted Wolf Wine labels and bid on them in a silent auction. Part of the proceeds of the auction will go the Endangered Wildlife Trust's tracking collar programme. 
One of the wines available to taste will be our recent winner at the Veritas awards, the gold medallist Peloton Blanc 2016. It is an exciting white Cape blend – a refreshing wine for hot summer days. Silver medallists: Pictus VI 2017, Guillermo Swartland Pinotage 2014, the den Pinotage Rosé 2018 and Peloton Rouge 2015 might also make an appearance.
Whichever wines you prefer, the good news is that for every bottle of wine you buy, a percentage from that sale gets donated to wild dog conservation programmes. To date, the company has donated more than R2.5 million to conservation organisations, with that number increasing, every time a bottle wine is sold.
Sit Café will be open and offering a special for the day: a mouth-watering trio of a slider, a spring roll and bruschetta with a glass of wine.
Let us know via our Facebook event whether you are going to pop by and see us on the day!