Airkenya Prepares for the Future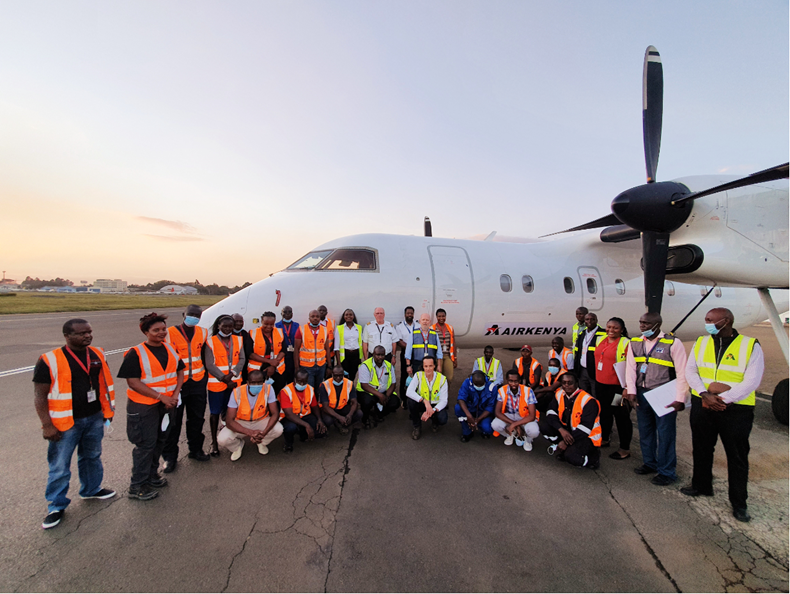 Airkenya welcomes an additional aircraft to its fleet
We are happy to confirm the arrival of the newest member of our fleet, a 37-seater AirKenya' s Dash 8 – 200 which touched down at Wilson Airport shortly before dusk on the 07th of January 2021.   
The Aircraft is at the Airkenya's Base Maintenance facility at Wilson where it will spend a couple of weeks undergoing extensive maintenance work and will be painted with the Airkenya livery before entering service.
The Dash 8- 200 aircraft type is part of the current Airkenya's fleet expansion programme.  Today, Airkenya operates 08 aircrafts (two Dashes – 7s, three Twin Otters and three Cessna Grand Caravans.)
The Dash 8-200 enhanced performance will help Airkenya deliver a better service offering our customers easy, faster connections within Kenya and East Africa.