Adventurer Holly Budge & 20 elephant specialists come together on World Elephant Day in front of a mammoth global audience.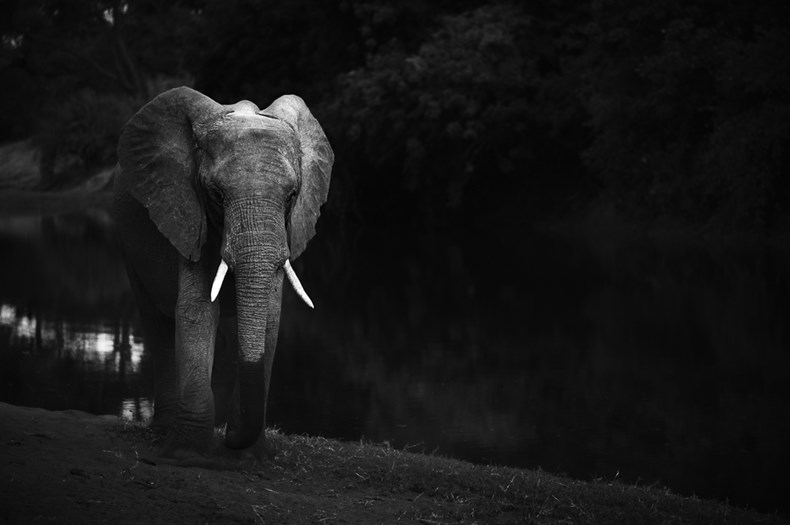 On World Elephant Day this year, on August 12th, Holly Budge, founder and leader of international non-profit, How Many Elephants, was among the impressive line-up of speakers at the global online event - 'Elephants - from conflict to coexistence.'
Hosted by the China Biodiversity Conservation and Green Development Foundation (CBCGDF), over 20 speakers spanning four continents presented on elephant conservation efforts in Africa and China to an impressive audience of 119,862 participants. 
As recently as March 25th, 2021, Africa's elephant species have been reported to be at an increased risk of extinction due to being poached for their ivory tusks and losing their natural habitats due to human activity. As a result, the forest elephant is now listed as Critically Endangered, and savanna elephants are listed as Endangered in the International Union for Conservation of Nature (IUCN) Red List of Threatened Species. This further proves the need for the presence of anti-poaching rangers in Africa's wilderness areas.
Holly Budge has advocated the work of female rangers since 2013 and has spent time on the front line with multiple all-female anti-poaching teams in Africa. She patrolled with the Akashinga Rangers in Zimbabwe to "learn what motivates these pioneering women to pursue their multifaceted roles as protectors, educators and beacons of hope. They are changing attitudes towards the role of women in Africa and beyond." Budge recently co-founded the annual global awareness day, World Female Ranger Day,  on June 23rd to celebrate and support female anti-poaching rangers worldwide. 
"I felt fulfilled and inspired after Holly's presentation on the World Elephant Day event", says Menladi Lormie from Forestry Development Authority, Liberia.
Ian Redmond moderated the successful event. He says, "We hope some of the new ideas that were outlined by our international panel of speakers will inspire new action on elephant conservation across the 51 countries with elephants, 38 in Africa and 13 in Asia. We need elephants to help stop dangerous climate change and halt biodiversity loss." 
Other speakers included John Scanlon, Ivonne Higuero - Secretary-General of CITES, Dr Jinfeng Zhou - Secretary-General of CBCGDF, Ian Redmond, Dr Yang Huanming, Zhang Chelin - Deputy Director of Beijing Zoo, Amy Fraenkel - Executive Secretary of the CMS Secretariat, Shende Rajendra, Dr Manori Gunarwadene, David Casselman - Founder of Cambodia Wildlife Sanctuary & Lek Chaillert, Peter Li, Dr Hui Man Chan, Alice Hughes, Grant Burden, Dr Ben Okita-Ouma - Co-chair of IUCN SSC African Elephant Specialist Group, Dr Fabio Berzhagi – Rebalance Earth, Ralph Chami and Walid Al Saqqaf.
World Elephant Day on August 12th is a rallying call for people to support organizations that are working to stop the illegal poaching and trade of elephant ivory and other wildlife products, protect wild elephant habitat, and provide sanctuaries and alternative habitats for domestic elephants to live freely says World Elephant Day co-founder, Patricia Sims.
How Many Elephants centres its values around the UN Sustainable Development Goals, specifically no. 17 - Partnerships. They are seeking out long term strategic partnerships with NGO's, companies, associations and global citizens to work together to support female rangers and protect African elephants. 
To view the event, click here  - Holly's talk is at 04:09
Image Credit: Amish Chagan - Chags Photography