A life-changing adventure awaits..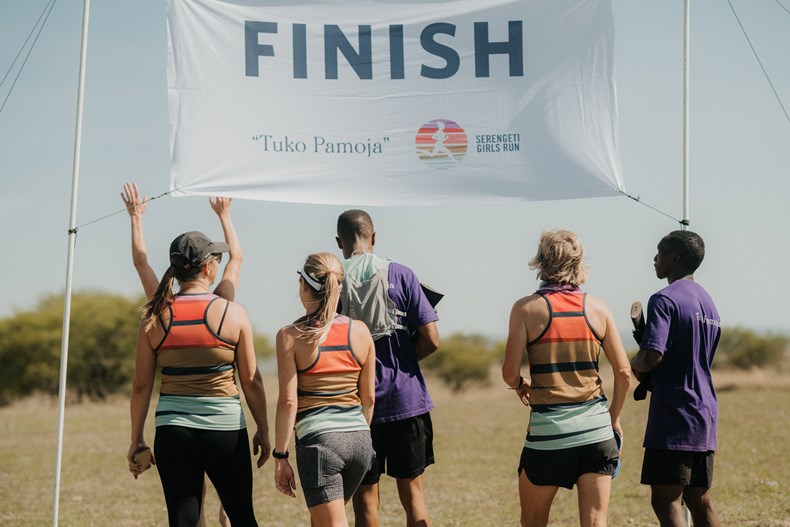 For the fifth consecutive year, the Serengeti Girls Run will be one of the continent's most-anticipated adventures – with runners from all over the world lacing up to take part in this iconic journey through the savannas and grasslands of Singita's private concession in the Serengeti.
Runners of all fitness levels are invited to join this three-day, multistage all-women event. The experience will see them traverse  21km per day. They'll not only have the privilege to discover this pristine 350,000-acre wilderness on foot, but also get a front-row seat to some of the most-prized game viewing on the continent while unwinding on late afternoon game drives.
Up close and personal
This exclusive, goal-driven adventure forms part of the Safaris with a Purpose, which is offered by Singita and the Grumeti Fund, our non-profit conservation partner in the region. Raising funds for empowerment programs for rural girls, it also offers participants the opportunity to learn more about the Fund's community and conservation programmes, and attend a career fair for local high school learners.
Enchanted by the essence of a modern tented safari
Experiencing a modern take on the quintessential tented safari, participants will spend 5 nights surrounded by the utmost luxury and comfort at Singita Sabora Tented Camp. With suites set close to the ground and featuring outdoor salas, daybeds and private meditation decks, they'll also continuously be completely connected with the natural surrounds – even catching glimpses of plains game passing by.
Singita Serengeti Girls Run 2022