A Commitment to Rhino Conservation: Four Seasons Safari Lodge Announces Long-term Funding for Rhino Conservation Project in the Serengeti in Partnership with Frankfurt Zoological Society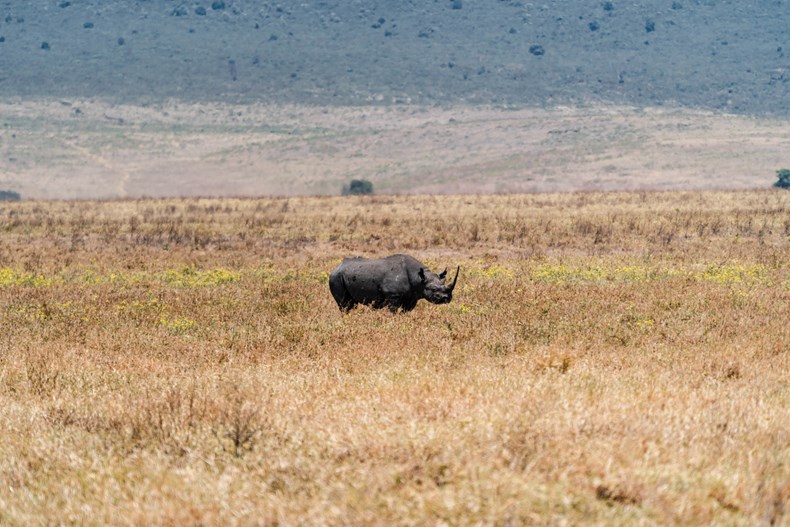 To mark World Rhino Day, Four Seasons Safari Lodge Serengeti has announced a new long-term funding commitment to the Frankfurt Zoological Society's Rhino Conservation Project in the Serengeti National Park, which supports a number of mobile anti-poaching units operated by Tanzania National Parks to safeguard the critically endangered species.
The Serengeti, which is famous for its abundant, year-round wildlife, is one of the few remaining places on earth where it is possible to witness the Big Five (lion, leopard, African buffalo, elephant and black rhino) in one day. Now, to ensure greater support for the protection of the Serengeti's black rhino, Four Seasons Safari Lodge will provide donations to the Rhino Conservation Project from its Discovery Centre Fund, which is founded on contributions from every Four Seasons game drive, walking safari, select boutique items and guest donations.
Commenting on the timing of this new funding initiative, General Manager Justin Stevens says: "While the numbers of black rhino in the region are increasing, you're still considered lucky to be able to witness a rhino first-hand during your safari and this would generally mean travelling to select regions for the opportunity. However, the severity of travel restrictions in 2020 has in turn impacted the movements of wildlife here in Serengeti. With fewer tourists, the rhinos have dispersed further throughout the Park and for several weeks now, one has been residing close to us at the Lodge. As travel recovers, it is all of our responsibilities to ensure that we have adequate protection in place for these incredible creatures and to build on more than 25 years of conservation efforts by the Rhino Conservation Project, which, since 1995, has seen the rhino population increase more than ten-fold thanks to a series of anti-poaching measures.
"As rhinos now visit areas where they have not been found in decades, the Serengeti National Park is challenged to monitor an area much larger than previously and for this, funding is absolutely critical. We take the opportunity of World Rhino Day to announce a long-term commitment to donations from our Discovery Centre Fund and look forward to working closely with Frankfurt Zoological on even more fundraising initiatives in the coming months."
Rian Labuschagne of Frankfurt Zoological Society says: "It is remarkable to see the expanded regions now being visited by the rhinos, yet while we celebrate this, we are fully aware that there is an even greater threat of poaching in these new locations, where the protection teams are unable to monitor in the same way as before. From aerial monitoring and anti-poaching flights to the need for additional mobile anti-poaching teams, vehicles and supplies, plus support with rhino tagging operations and development of new remote monitoring methods, securing funding through our tourism partners will be vital to our projects in the Park, thereby ensuring the successful protection of the black rhino in its new locations. We are delighted to have secured the support of Four Seasons Serengeti and will continue to raise awareness of the importance of these protection measures."