2022 Nedbank Tour De Tuli Registrations are Now Open!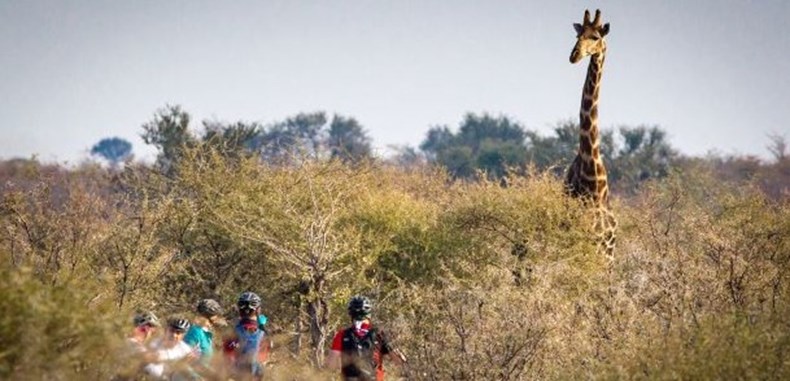 Children in the Wilderness is excited to confirm that registrations for the 2022 edition of the Nedbank Tour de Tuli are now open. Organisers are expecting a very high level of interest in what will be the first Tour since 2019. Billed as the ultimate mountain bike adventure, the Nedbank Tour de Tuli offers riders the chance to explore untouched wilderness areas in three neighbouring African countries and access locations  in the Greater Mapungubwe Transfrontier Conservation Area (GMTFCA) that are usually off-limits.
Like many other events over the last two years, the editions of the Nedbank Tour de Tuli planned for 2019 and 2020 had to be cancelled due to the COVID-19 pandemic and the various restrictions brought in to control it. These postponements have meant that the much-anticipated 15th anniversary edition of the Tour will now take place in 2022.
Reaching this landmark will make next year's Nedbank Tour de Tuli even more special, and there will be many reasons to celebrate. The Nedbank Tour de Tuli is the primary annual fundraiser for Children in the Wilderness (CITW), Wilderness Safaris' not-for-profit environmental education and leadership partner. With the successful running of the 2022 Tour, the amount raised for and donated to CITW by riders and sponsors since the inception of the Tour in 2006 is expected to surpass R25 million.
As in previous years, the Nedbank Tour de Tuli will deliver breath-taking scenery, meaningful contributions to local communities and incredible wildlife sightings. Even more importantly, through the funds raised for CITW, it will provide a welcome boost for the communities along the route.
The route planning team is hard at work finalising the details for the 2022 Tour, and these will be shared in due course. Confirmed dates are Tuesday 19 July to Sunday 24 July 2022, with the start and finish points being South Africa's Mapungubwe National Park and World Heritage Site.  
Riders who have participated in previous editions of the Tour will have a keen sense of what awaits them; riders who are new to the event can look forward to their first experience of the area's iconic landscapes, classic riding on slick rock and sandstone ridges, mopane woodlands and crossing the dry, sandy beds of the Limpopo and Shashe Rivers. Flowing single track and elephant trails offer higher speed sections, while the reward for each climb is a stunning vista across a little-visited corner of Africa.
As in 2019, any group of 12 riders which registers is eligible for one additional free space on the Tour. For more details on the 2022 edition of the Nedbank Tour de Tuli, click here. 
You can watch the 2022 Nedbank Tour de Tuli launch video here.