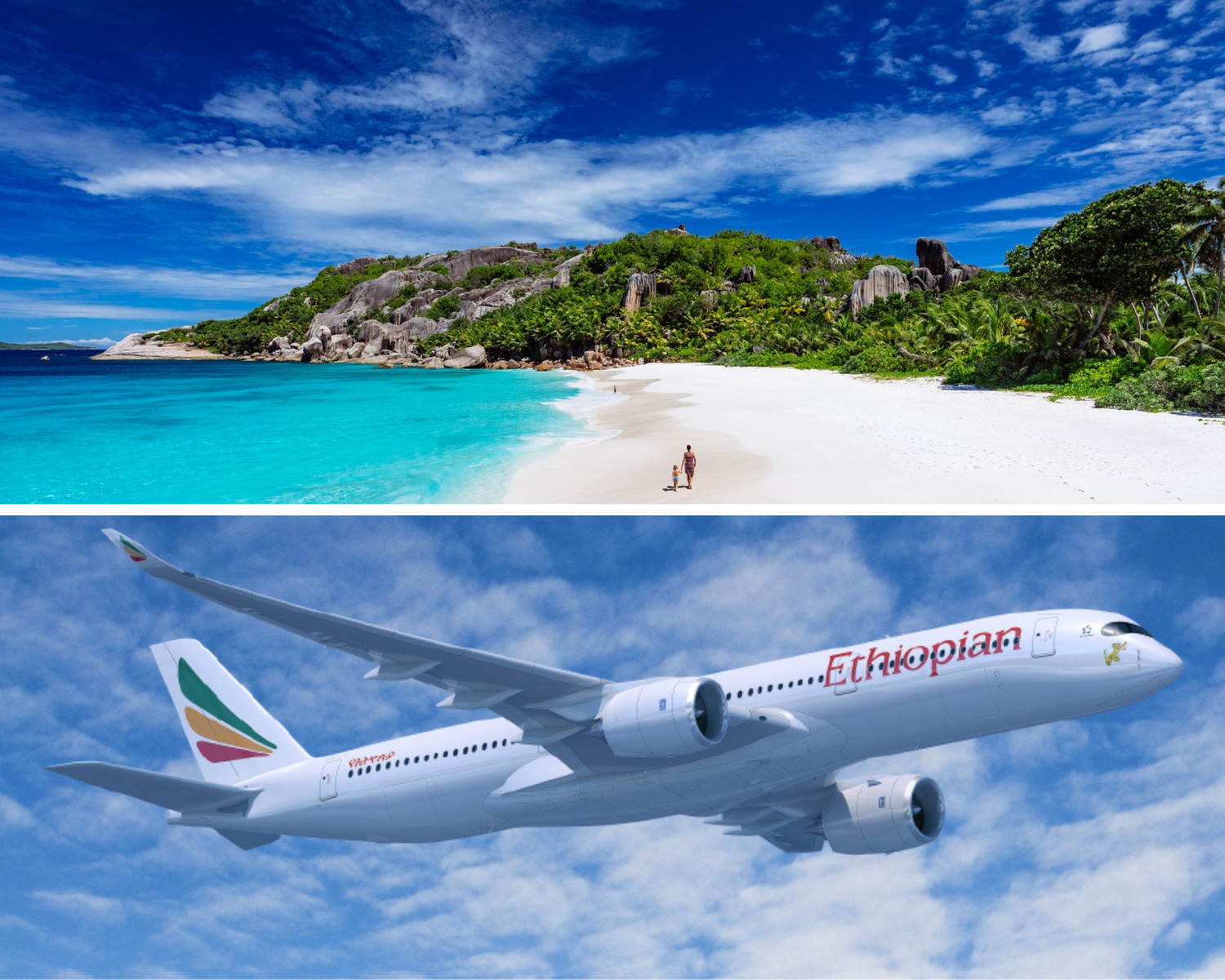 Joint presentation from Joe Cababie – Ethiopian Airlines and Karen Confait- Tourism Seychelles.
Webinar on the Seychelles and Ethiopian Airlines to showcase the ease of flying to the Seychelles and what these beautiful islands have to offer from an array of activities, stunning beaches with crystal-clear turquoise waters, people, culture, and an abundance of unique flora and fauna found nowhere else on earth.
Ethiopian Airlines offers connections from the UK to the Seychelles via Addis Ababa and will showcase the ease of connecting and the service provided in Business and Economy Class on-board the A-350.
Join us on a journey to discover these islands, a place like no other and another world entirely.