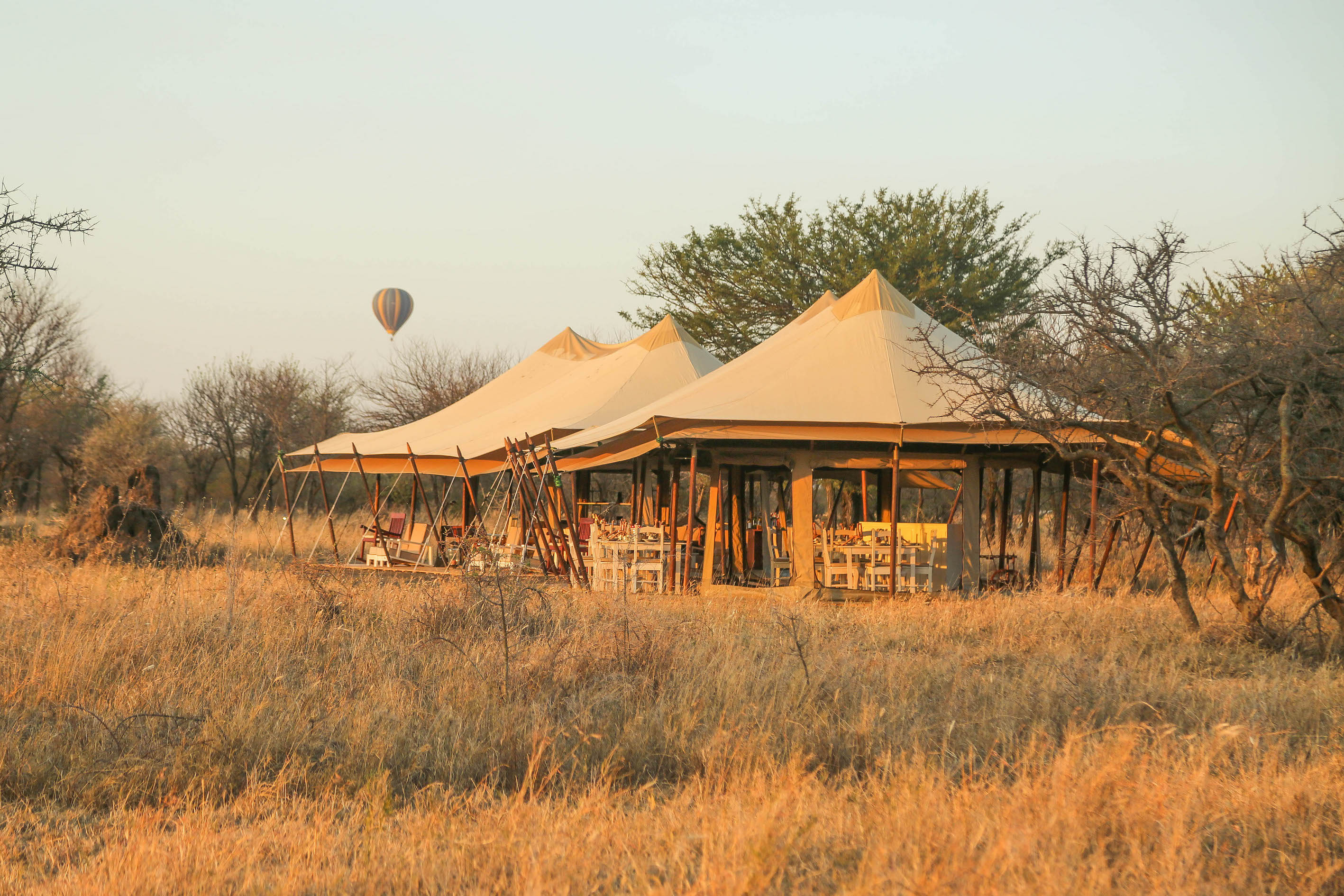 'Intimate Camp Seronera,' which received its first guests in July 2022, is the latest addition to the collection of luxury camps to be found in the Serengeti National Park. It is located five kilometers (three miles) from Seronera Airstrip on 'Turner 3' Special Campsite making it an ideal destination for guests flying into central Serengeti. GPS coordinates are -2.41598, 34.88811. The camp is also only one hour's drive from 'Nabi Hill,' the gateway to the Serengeti National Park for guests arriving by road from the Ngorongoro Conservation Area. The Seronera River, the famous Hippo pool, the Serengeti Research Centre and the departure point for balloon Safaris are also all conveniently close by.
The camp consists of 9 accommodation tents to include a two-bedroomed family tent for the convenience of guests travelling with small children. Each tent sits atop a wooden platform and consists of a generous sleeping area, lounge space, an ensuite bathroom with "his and hers" wash hand basins, large shower and separate toilet.
Beautifully furnished lounge and dining tents with covered verandahs enjoying stunning views over the Serengeti plains occupy pride of place at the centre of the camp.