Join us for an unforgettable networking experience held in collaboration with Kilifair, on June 3rd at the breathtaking Elewana Coffee Lodge. This exclusive gathering brings together industry professionals, travel enthusiasts, and influential figures in African tourism to connect, collaborate, and celebrate the vibrant spirit of travel in Africa.
Supported by our sponsors, JW Seagon and Bevco, this event promises to be a unique opportunity to forge valuable connections while enjoying the splendor of the Kilimanjaro region. JW Seagon, a leading insurance provider, and Bevco, a renowned beverage company, share our passion for promoting sustainable tourism and enhancing the African travel experience.
Nestled amidst lush coffee plantations, Elewana Coffee Lodge provides the perfect backdrop for this gathering. Immerse yourself in the serene beauty of nature as you network with like-minded individuals who share your enthusiasm for African travel.
During the event, you'll have the opportunity to engage in insightful discussions, exchange ideas, and form collaborations that will shape the future of African tourism. From tour operators and travel agents to conservationists and hospitality experts, this event welcomes professionals from all sectors of the travel industry. Discover new business prospects, forge lasting partnerships, and gain valuable industry insights that will help you stay ahead in this dynamic sector.
Register now and be part of the African Travel and Tourism Association networking event at Elewana Coffee Lodge during the Kilifair event. Together, let's shape the future of African travel!
Headline Partner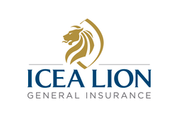 Drinks Partner

---