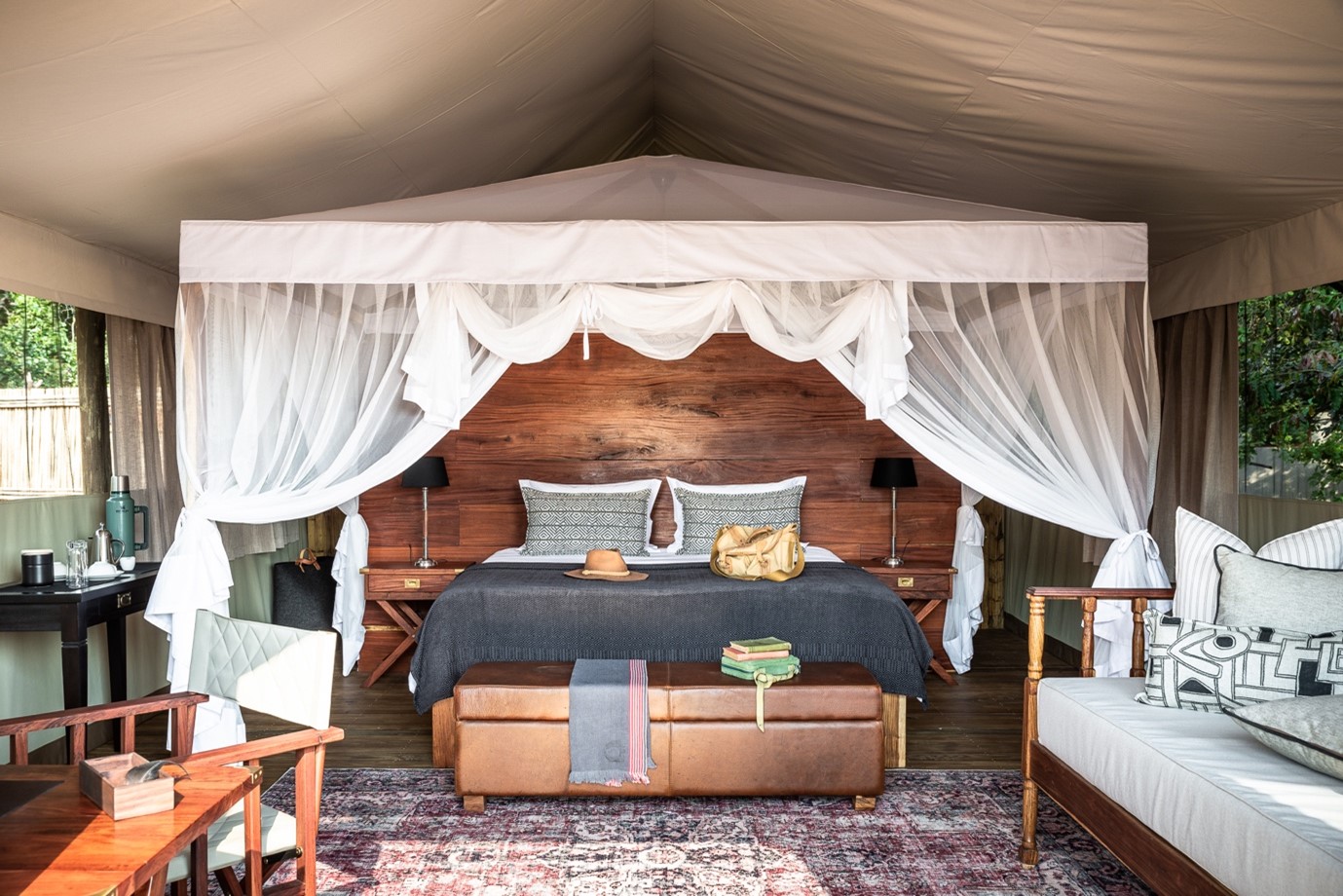 Kulandila - meaning to 'receive' or 'welcome' is the sister property to Sungani Lodge. The camp exudes chic bush style and really is a hidden gem perfect for groups and families looking for something exclusive in the wild.
Our properties are family owned and run which is a significant USP. We are passionate about conservation; our remote properties were built by a local team of Zambians backed by our mission to upskill and employ local staff and to protect and rewild this vast southern section of the South Luangwa. This in turn means true wild, less congestion and exclusive sightings allowing our guests to really get under the skin of what safari has to offer. We have and continue to battle all the logistics and five years in we have created some magic your guests will be excited to be a part of if they understand the impact – we are not about words and promises we are proving that dedication and ability can truly transform neglected areas for generations to come.
The highlight of the camp is the incredible location. It is built on the banks of the Luangwa River and backs onto a prolific lagoon. Totally unfenced the wildlife often roams right through the camp day and night.
The camp also offers a more 'traditional safari' feel. Expect old-fashion wood fired water boilers, distinct pathways on the ground to get to your tent and a more intimate setting with just 4 tents that don't compromise on comfort.
Each tent is attractively decorated with teak furniture, crisp white luxury linens, and warm tones. There is a spacious indoor shower area with his 'n her sinks and an outdoor deck with a slipper bath overlooking the river. The main area is open sided and tented with a collection of hand selected canvas, leather, and teak furniture. Both the main pool and firepit area overlook the stunning river.
Our guests are transported to Luamfwa airstrip in the Sungani plane from Mfuwe, this is an inclusive return transfer which affords guests the ability to really start the 'adventure' flying over the Luangwa River for 30 minutes and landing in the remote bush.
We focus heavily on the photographic experience with a variety of photographic hides and Canon Mirrorless and Nikon photographic equipment available for hire.
I will also cover off Sungani Lodge but my focus is to highlight Kulandila Camp and how combinable it is with other properties in Zambia.