Czech Republic
Market structure
There are currently 670 tour operators, 2,800 travel agents. The top five for Africa product are: Fischer/Exim, Blue Style, Cedok, Time Travel and ESO Travel.
Is Africa well known as a destination for holidays?
Yes, especially South Africa, Kenya, Namibia, Zanzibar (mostly during the pandemic), Madagascar, Mauritius etc. ... and Tunisia/Egypt - these two destinations belong to the Top 10 destinations for summer holidays
General Market Overview
Key Competitors to Africa
Middle Eastern countries (UAE, Oman, Saudi Arabia, Jordan, Qatar) and exotic destinations such as Maldives, Dominican Republic, Brasil, Cuba
Traveller Overview
Useful Links
More Information and Representative Contact Information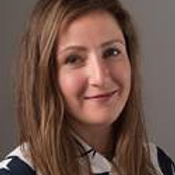 Kristyna Gottwaldova
Kristyna is an experienced destination marketing professional. She has been working on strategies on how to stimulate outbound Czech travel and has managed a wide variety of travel trade and PR projects for tourism boards such as Malta Tourism Authority, Dubai Tourism, Visit Iceland, Kenya Tourism Board, Madagascar Tourism Board, Maldives Tourism Board, as well as many other private sector tourism subjects.
With her strong relationships with travel trade and travel and lifestyle media she has organized many events for media, travel trade and consumers, as well as numerous media trips and influencer expeditions to client destination.
Email:

Phone:

+420 732 817 493

Website: