China, Hong Kong and Taiwan
Market structure
The Chinese travel market to Africa can be roughly categorised as fixed departures and tailor-made holidays (for higher-end market).
For the former, it starts from African DMCs sending packaged travel products to the Chinese wholesalers, the wholesalers then distribute to their associated travel agents, physical & online travel shops to recruit customers for fixed departures.
For the higher-end market, usually the customers require their itineraries to be tailor-made, they book through reputable Chinese luxury tour operators who commonly have their long-term collaborating DMCs in Africa. There has been a large increase of this type of luxury TOs up to the pandemic happened, due to a fast-growing interest/demand for Africa amongst Chinese travellers. However, post pandemic, we anticipate a fundamental change to the existing market structure.
Is Africa well known as a destination for holidays?
Definitely so, especially in 1st tier cities, like Beijing, Shanghai, Guangzhou & Shenzhen, African holidays have gained in popularity year-on-year. Generally speaking, the Taiwanese travellers are fonder of travelling to Africa than those from Hong Kong. South Africa and East African countries have become popular holiday destinations in the last 5 years or so.
General Market Overview
Key Competitors to Africa
An Africa holiday is usually the choice for those who are already well-travelled. East & South-east Asia, Australia, America and Europe are the top choices for the general Chinese traveller.
Traveller Overview
Useful Links
More Information and Representative Contact Information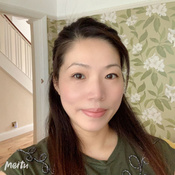 Lin Yu
Lin is one of the co-founders of Travel World China, a leading destination marketing and travel representation company in China. Founded in 2005, ever since TWC has been proactive in facilitating Chinese outbound tourism to worldwide destinations, promoting and representing foreign destinations, hotels and DMCs in the Chinese market, bridging connections and communication between the overseas and Chinese travel trade, media and policymakers.
Lin has lived and worked in China and UK, she is familiar and adaptive to both Eastern and Western culture and business etiquette. Being Atta's China representative for a number of years, she is passionate about Africa and eager to provide assistance to Atta members with regards to Chinese travel market entry and development, using whole channel mix including digital marketing, PR & communication, events as well as sales strategy formation and execution.
Email:

Phone:

+86 21 55380190

Website: