Australia and New Zealand
Market structure
The chain of distribution in Australia and New Zealand (ANZ) is very traditional. The distribution is still purchased through DMCs in Africa to Wholesalers in ANZ to Retail Chains to Consumers. More and more of the wholesalers are now selling direct but I would still stay most of their business is 70% through the agents and possibly 30% direct. This may start to shift more towards direct due to the Pandemic, but we are still unsure how this is going to affect the industry.
Is Africa well known as a destination for holidays?
Yes, it is well known but still seen as an adventurous destination. Some perceptions are that it is still unsafe with limited medical facilities.
General Market Overview
In General, most Australians do want to experience Africa but they see it as one country and have limited understanding of its offerings, distance and see it still as a dangerous or adventurous destination. Once people experience Africa their perception changes and they become strong ambassadors for the continent.
Key Competitors to Africa
All countries are seen as competitors however if we are looking at long haul destinations, I would say South America and India would be competition. These destinations are seen as adventurous with amazing culture and wildlife. USA and Canada are considered easy destinations for Australians due to language and Europe will always be a huge destination for Australia due to our UK ties and VFR connections to Europe. Italy was the number one destination for Australians and remains a strong destination for Aussie's. Covid has now changed all the rules with many Australian's choosing to holiday domestically or in the South Pacific due to the government SMART Traveller guidance. Australians want to travel further but are afraid of getting sick or stuck in a foreign country. Traveller confidence will improve but domestic travel will remain strong.
Traveller Overview
Useful Links
More Information and Representative Contact Information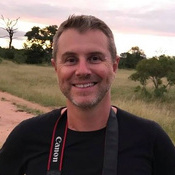 Rob Gurr
Previous to starting Ynot Concepts in 2014, Rob worked in Adventure travel sales for 9 years before becoming the Trade Relations Manager at South African Tourism for 7 years where he was involved in many large scale trade and consumer projects including the FIFA and Rugby World Cups.
Rob has also visited and traveled every continent in the world extensively. Now Rob's journey continues as the Managing Director of Ynot Concepts, specialising in Travel and Tourism Marketing focusing on conservation and sustainable tourism.
Email:

Phone:

+61 488 770711

Website: