Travel Trends Report 2021
ATTA®'s 2021 Africa Travel Trends survey and combined report has been completed. It has provided a wealth of information for all of our members to refer to while planning their forward business strategies.
This is a FREE service to all ATTA® members around the world.
The infographic below provides an overview of the results for 2021.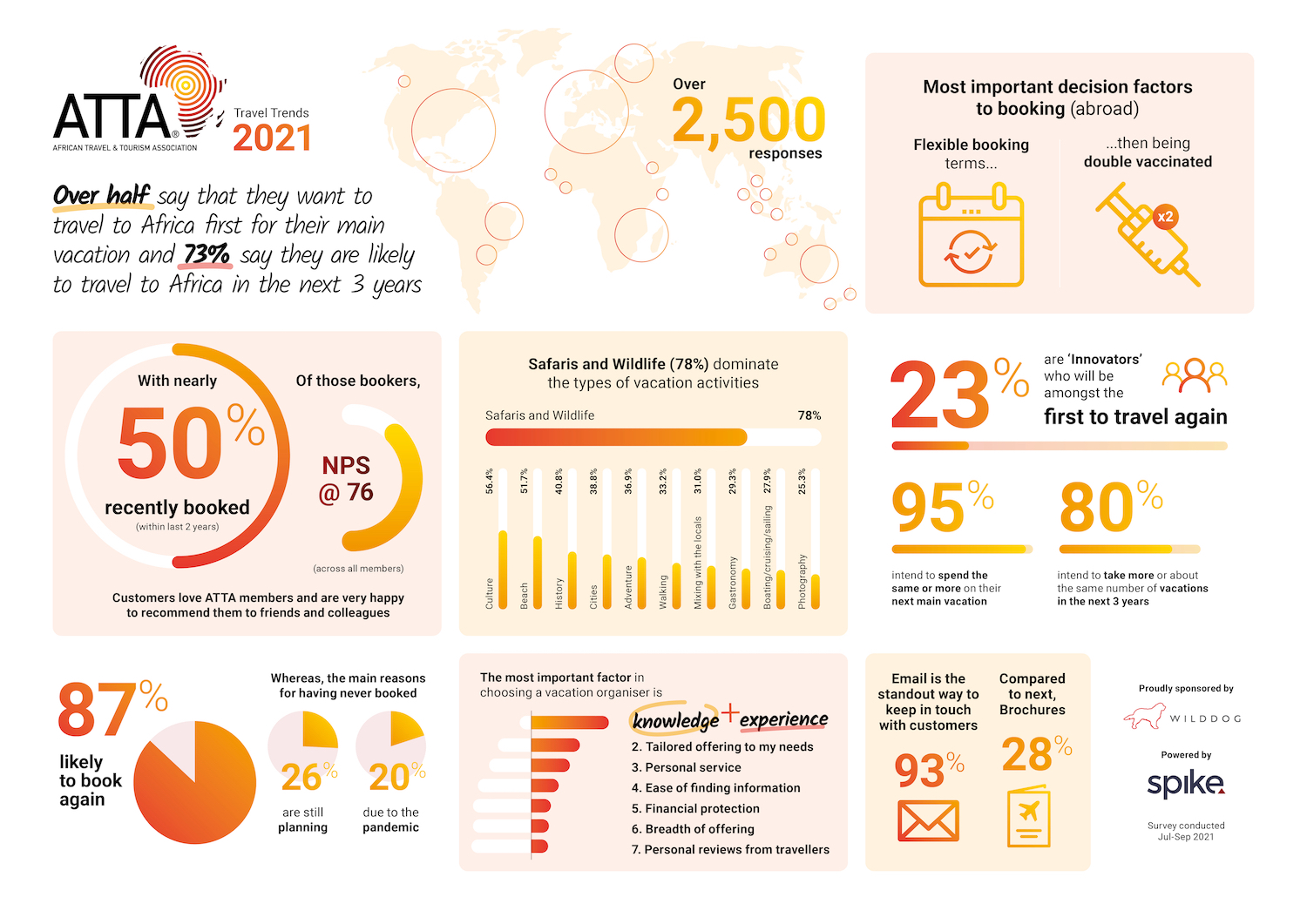 Thanks to our participating ATTA Tour Operator members around the world, we are able to bring to the entire membership, the findings of our global consumer survey conducted in July/August 2021.

ATTA 2021 Travel Trends Survey
I am thrilled that I got such positive feedback and such a good response from my clients.
Thanks so much for sending these (the results) through – look forward to getting into the detail but the top-line results already providing useful insights at initial scan. Will be very interesting to benchmark against the sector.
Thank you for sending the results. I'm really looking forward to exploring the feedback from our clients.
Thanks ATTA - some great responses - so much appreciated.